Steve Wills
President
Donna Shultz
Vice President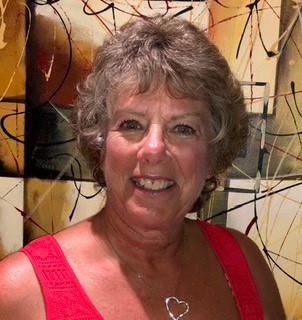 Donna has been an active member of the Salmon Arm Curling Club for the past 25 years. She has previously held executive positions on the Board of Directors and the Tuesday Evening Ladies League.
She has also been a member of the Host Committees for the M&M Canadian Junior Curling Championship and the Optimists U18 Provincial Curling Championship both held in Salmon Arm.
Donna's previous management and human resource experience as well as her endless energy should serve the Board very well.
Arnie Payment
Treasurer
After a 45 year working career and a vacation in the Shuswap, Eleanor and I decided to move to Blind Bay. Since arriving here in 2003 I have kept myself rather busy.
In 2004 we co-founded the Blind Bay Curling League along with some good friends. We have convened this league since that time. In 2018 we took on convening the 50 Plus League and are also still doing the Blind Bay League. (Snowbird League )
I have been on the Board of our Strata and have been the Treasurer since 2005. I was also Treasurer for the Shuswap Estates Community Association for a number of years. I also served on the executive of the Shuswap Lake Men's Club for three years. I was the Vice Captain and Captain for two of those years.
Looking forward to a good curling season.
Justin Tether
Past-President
Justin started curling in 2013 after taking the Curling Clinic offered by the SACC and then joining the Friday Night Social League. After participating and wanting to help the centre Justin became a valuable member of the Board of Directors.
A devoted Saskatchewan Roughrider fan he joins one of many here at the SACC!
Donna Jensen
Director
Retired from L.D.B. with 35 years of service. Hobbies are walking , kayaking and motor bike riding and not necessarily in that order. LOL.
I've been curling as a member in our club for roughly 20 years on Tuesday Evening Ladies League. Have been league rep and on the board in past years and now doing both for a second time. My husband and I started with the club on Wednesday Mixed League. Our four children all enjoyed Junior Curling. The club has given us great years of fun.
Looking forward to working with all the new board members and our new manager Bob Genoway. Good curling to you all this season!
Debbie Jones
Director
Salmon Arm has been home since 1979. After becoming a curling member ~ 1990, I curled Tuesday Night Ladies, Wednesday Mixed and Friday Night for years. More recently, I enjoyed the curling and camaraderie of Tuesday Ladies only and unfortunately, I have had to step back this season to rest an aggravated hip but I remain an avid supporter of the SACC.
Along with husband Jerry, we are also enthusiastic Salmon Arm Silverback fans and social golfers and have supported both by volunteering for a variety of curling and hockey events.
I'm looking forward to working with and being part of the Curling Centre, working with manager Bob, all Board and Club members to promote transparency, trust and growth of our membership and events.
Sharon Kinnard
Director
Eleanor Payment
Director
Worked a 25 year management career with BMO in Ontario. Curled 25 years at Annandale curling club in Ajax, Ontario, serving 6 years on their Board of Directors.
Curled 11 years at the Whitby Curling Club in Whitby, Ontario. Also served on their Board of Directors for 6 years. Level 2 coach.
Moved to Blind Bay, BC in 2003. I have been a member of Salmon Arm Curling Centre since 2003, previously on the Board for 2 years. Along with my husband Arnie, started the Blind Bay League in 2004 and have also convened the Tuesday 50+ League for 2 years.
Other interests include member of Shuswap Fitness centre for 15 years , golf member of Shuswap Lake Estates since 2003, member of Probus club and Dragon Boat Club.